PAKA Ltd based in U.K has been our valuable partner on a number of projects. With the expertise that Paka provides, we have been able to provide complete FEED and EPCM solution for industrial projects. Paka is specializing in a turnkey solution for projects in Water and Marine Industries as well as Oil and Gas, LNG, providing Front End Engineering Design and Detailed Engineering, Procurement, CAPEX Optimisation, Construction Management Services to the clients form Water and Marine and O&G Industries
From providing vital pathways for the effective operation of world trade to accommodating offshore installations, the maritime industry
plays an important role in economic success and is increasingly contributing to sustainable energy solutions.
The drive to improve performance, energy efficiency, environmental standards and safety are ever present within the sector. Constraints over costs and timings add to the challenge.
To innovate, succeed and push forward the boundaries in this environment requires maritime consultants with the expert knowledge of marine structures and conditions, a genuinely multi-disciplinary approach, and smarter ways of thinking.
Our Headquarters based in the UK at Thames Valley Park Business Centre in Reading and we have satellite offices in Milan, Baku and Georgia.
• Port operation structural analysis and equipment selection.
• Dredging Equipment Design, Supply, Installation, Testing
• Portal Cranes, Ship to shore cranes, Portal Mobile
• Cranes – Selection, Design Optimisation, Procurement, delivery Installation, commissioning and start up
• Old Crane modernisation and refurbishment
• Fertiliser Terminal design, Conveyor systems calculations, procurement of equipment, installation,commissioning and
start up
• Grain Terminal design, Conveyor systems calculations, procurement of equipment, installation, commissioning and
start up
• TUG Boats. RFQ Preparation, Order placement, Manufacturing supervision, Delivery and handover
• Wheel loaders, Forklifts, Reach Stackers
• Factory acceptance testing and inspection services for all above
• Feasibility Studies
• Industrial Facility Conceptual Design
• Industrial facility Detailed Design
• Cost Reduction Studies
• Plant Modifications
• Debottlenecking Studies
• Risk Assessment
• Redundancy requirement of equipment
• ISPS Security studies
• Dredging Support
• De‐Commissioning Procedures
• Commissioning Procedures
• Startup Procedures (Initial / Black and Normal Startup)
• Shut Down Procedures
• Operators Training
• Safe‐to‐Operate procedures
• Process Improvement Studies / Process Technology
• Process Troubleshooting / Problem Solving
• Plant Changes Design
• Process Modeling / Simulation
• Efficiency – Performance – Emissions studies
• Port Mechanical Handling Equipment Design and bespoke solutions
Port of Baku Alyat Terminal Project Engineering Management Scope: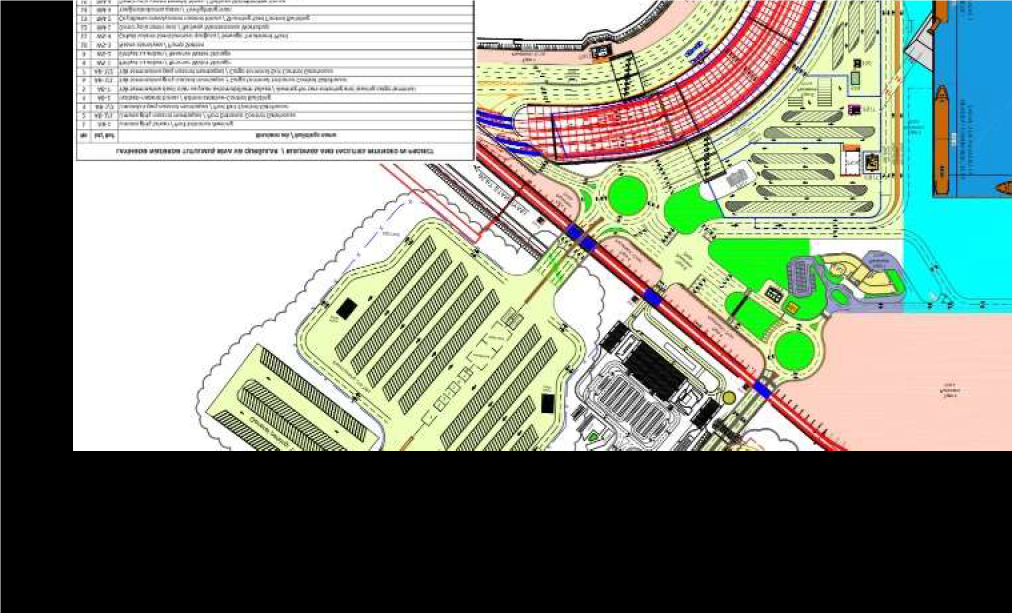 (i) Coordination the of PMT engineers for the timely return of review comments on the construction contractor's documents;
(ii) Arranging technical coordination meetings with the construction contractor and resolving technical queries and issues;
(iii) Acting as PMT site project manager and supporting site activities;
(iv) Site facility and machinery commissioning and completion;
(v) Ensuring that construction is going in line with the basis of design and engineering philosophies;
(vi) Reviewing construction contractor's design of buildings for suitability with regard to the climatic temperature differences
between winter and summer, along the specification of HVAC system design and appropriate equipment selection;
(vii) Coordination of all machinery and equipment purchases from technical perspective and work
closely with purchasing authorities to provide technical expertise and support;
(viii) Acting as process engineer for any processes taking place on site (e.g sewage treatment, water treatment etc);
(ix) Supervising corrosion and welding, HVAC engineering, HSE engineering and QA engineering
IHC Beaver 400 Supply Installation and Testing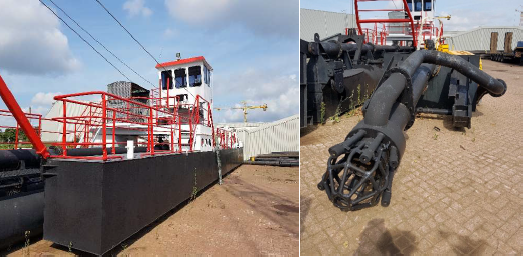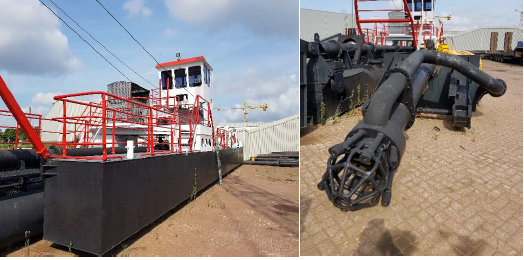 Paka ltd has Supplied a IHC Beaver 400 to address Port of Baku Dredging needs. The scope of work included:
Used IHC dredger Model: Beaver W-400
With 23-meter leader, including wheel dredger and
suction attachment.
300 meter used HDPE discharge pipe
2 X 14-meter spuds incl. liners
Pump spare impeller
Wear plates for pump
350mm ID HDPE Dredging Pipes (per meter)
Spiral Floaters required for 500 m of Pipe
Delivery costs CIF Alyat
Turnkey installation and instruction on location Baku
Currently this dredger is under PAKA ltd Operation
Kuryk Shipyard FEED Project Engineering Management Scope: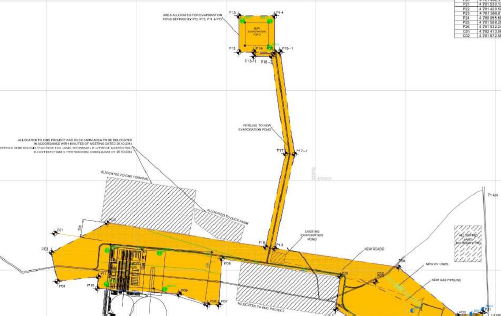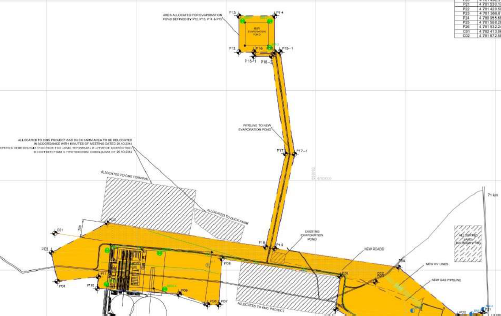 Manage contractor deliverables related to Project machinery and static equipment including but not limited to: Ship Lift; Overhead Cranes; Pumping stations for fire water, portable water and industrial water systems and water treatment plants; Power Generation; Air compression, Gas Storage in accordance with appropriate International, British, EU and SNiP Codes and Standards. Complete set of shipbuilding equipment under Naval Workshops, other mechanical packages and Mechanical Handling
(ii) Provide technical assurance overview and support for rotating equipment systems and documentation to ensure safe, reliable, and cost effective operation and maintenance.
Alyat Free Trade Zone Project: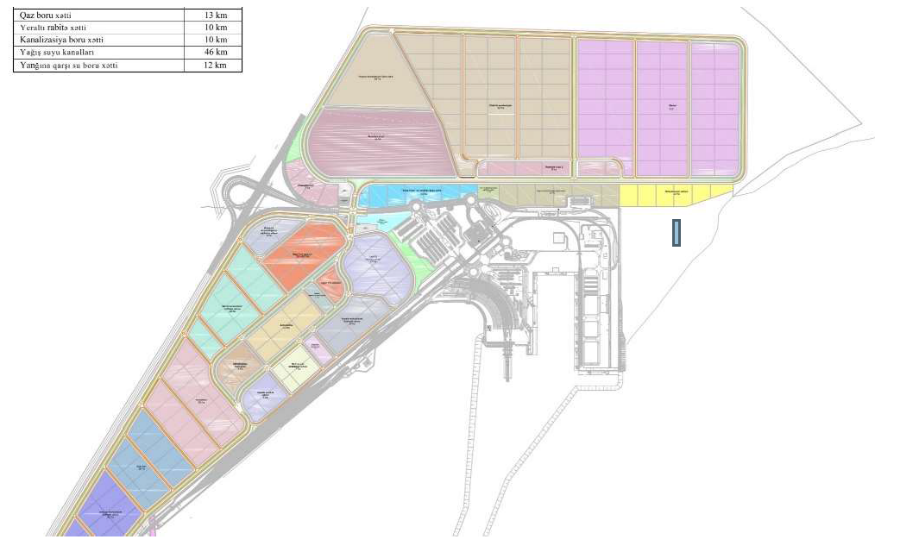 The project of AFTZ is located geographically closely (back to back) to the newly developed Baku New International Seaport of "Alyat", which gives an opportunity of the improved sea
connections with Kazakhstan, Turkmenistan, Russia and Iran. This is one of the main reasons why Azerbaijan intends to develop a Free Trade Zone (FTZ) near Alyat settlement (60 km south of Baku city)
The plot is located on the transport junction including a seaport, a motorway connecting North-South and East-West and a railway link. The nearest international airport is 90 km away and there is an operational runway for small planes and jets in approximately 10 km. The initial borders of the plot aimed for FTZ is 518 ha (as per currently allocated plot, see explanatory of the plot below) of land in size with the prospect to add another 2000-plus hectares in the vicinity for future development
With the above goals in mind, as one of initial steps towards implementation of AFTZ, the  Azerbaijan Government have engaged EZW to deliver a scope of work for the development of AFTZ including Legal basis, Economic Feasibility study and Pre-project technical study as well as Zoning and Master Plan drafting with initial Capex Estimate.
EZW has engaged PAKA ltd to provide the utility capacities and needs estimate, carry out plot initial study and Master Planning Drafting Services for the project. The initial task undertaken by PAKA ltd is to develop a design brief to set out the project content  PAKA ltd Deliverables on this project is listed but was not limited to
Master Planning
Earth works; including reclamation, and revetments
assessment
Geology and Topography
Surrounding land Study and Land allocation report
Conceptual design of:
Mechanical & Electrical services (sewage, electricity,
lighting, firefighting and security)
Paving and roads
Surface water drainage
Foul water drainage
Potable water system
Sea water firefighting system
Fuel stations
Natural gas system
Electrical distribution system
Area lighting, CCTV and communications
Port of Batumi and Port of Baku Fertilizer Terminal Design
PAKA Ltd Provided Conceptual design for the Port of Batumi Fertilizer terminal. Wondernet Express, ordered conceptual design of to ship Granulated Carbamide, Potassium Chloride
and Sulphur from Turkmenistan, Kazakhstan and Uzbekistanto the Port of Baku (Azerbaijan) where the products will be unloaded from the vessels and loaded into rail wagons.
The products are transported further via rail to the Port of Batumi (Georgia) where the rail wagons will be unloaded and the products will be loaded into sea going vessels for further
distribution on the Black Sea.
Paka ltd. is hired by Wondernet to provide a turnkey solution for these transshipment services.